my music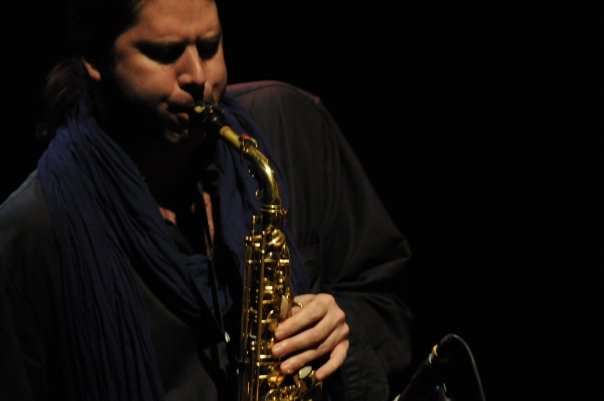 I got into the Jazz Department of Liszt Ferenc Music Academy in 1996 and graduated in 2000. During these years I was a member of several music groups, for instance, the Laokoón Csoport, Párniczky András Quartet, Kolinda, Future Cafe, and Transform Quintet, with whom I created a number of albums, as well as performed in numerous prestigious Hungarian and foreign festivals.
Besides such music performances, I also worked with theater companies. I played the sax in the play Nexxt of Krétakör (which was presented at the Avignon Theater Festival in France), as well as in the film Nexxt made on the grounds of the play.
As far as my teaching career is concerned, earlier I taught at the Jazz Department of PTMA Foundation Erkel Ferenc Music School, the so-called Postás, which was closed and since then I have been teaching at Tóth Aladár Music school.
Current bands:
.
Chalaban (Chalaban on MySpace) (Chalaban on Facebook)
Spencer Hill Magic Band (SHMB on MySpace) (SHMB on Facebook)
Jelasity Péter – Barta Zsolt Duó
Theatre:
.
Anna Gavalda: "Szerettem Őt" c. darabjában mint  zenei szerkesztő vettem részt.
.
Tom Kempinski: "Távolsági szerelem" c. darabjában színtén, mint  zenei szerkesztő vettem részt.
Részt vettem a Thália Színház Ölelj át! c. előadásában is.
Discography:
.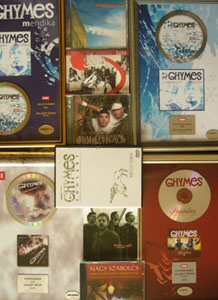 Ghymes: Koncert /CD-DVD EMI 2003/
Ghymes: Messzerepülő /CD EMI 2006/ platinalemez
Ghymes: Mendika /CD EMI 2007/ platinalemez
Ghymes: Álombálom /CD EMI 2008/ platinalemez
Ghymes: A 25 Év – Aréna /DVD EMI 2009/
Ghymes: Bennünk van a kutyavér 2010 /CD Universal 2010/
Ghymes: Szikraszemű /CD Universal 2010/ platinalemez
Ghymes: 30 Fényév /CD Magneoton 2012/ aranylemez
Ghymes: Ghymes live /Pavian Records 2013/
Ghymes: Best of Ghymes /Pavian Records 2013/
Tropical Transform: The Geometry of Desire /CD Inforg Studio 2004/
Nagy Szabolcs: Régi Jó Időből /CD Szenc Bt. 2006/
Future Café: Open Space /CD 2004/
Animal Cannibals: Nincs Határ /CD Magneoton 2005/
Chalaban: Transzolok /CD 2007, NarRator 2009/
Chalaban: Hashish Freee /CD NarRator 2009/
Nexxt /DVD 2000/
Videos:
.
.